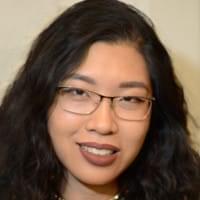 Hi there! I'm Ying.
As an avid learner, I'm curious about many things. Over the years, I've developed a passion for interdisciplinary work. I believe tech, fueled by business and design, is the key to solving complicated problems.
My background gives me a solid but flexible foundation. In the past, I wore many hats and worked with diverse business functions. I developed skills in brand and content strategy. In UX (User Experience) consulting, I developed technical skills in HCI (Human Computer Interaction) design.
My unique selling points come from my diverse background. I can communicate and work with a variety of stakeholders, from business people to tech people to creatives. I'm able to build user-centric products, and communicate the business value of design. I can see the big picture across disciplines and also be detail oriented on the ground level. Over the years, I've built business acumen, soft skills, and client communication.
All of my work revolves around empathetic design. I want to understand a user's story and help people do more, better. As a consumer, I'm drawn to seamless, intuitive user interfaces. I truly believe a delightful user experience can help a brand foster competitive advantage, positively impacting the lives of others.
Let's Work Together!